Resort & Hotel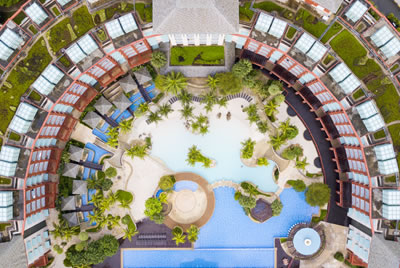 There is no better way rather than using an UAV to advertise a resort or a hotel wherever situated on the top of a mountain, lake-side, in an awesome country side spot or at sea-shore.
Drones will provide you the ability to show off from a different perspective, how spectacular your property is, in order to provide potential visitors, the kind of video footage and aerial imagery they will fall-in-love-to. It is a fact that more and more hoteliers are realizing that a well-operated drone is capable to deliver a better and less expensive video production versus manned airplanes or copters.
ACES AIR UAVs armed with the best cinema quality video cameras will help boost your business and stand out from the crowd.