Public Safety & Law Enforcement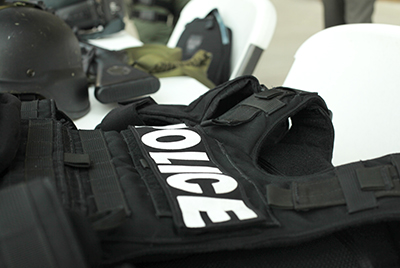 UAVs offers public safety organizations a bird's eye perspective of crime and disaster scenes that they may not otherwise be able to achieve with traditional ground based techniques.
It is a fact that there is a growing interest among law enforcement agencies to add drones to their arsenal, as well as among fire departments, which are also considering adding them to their emergency response tool kits.
One of the most evident advantages to fly a drone is their unparalleled ability to get to hard to reach and dangerous places such as active natural disaster zones and ongoing crime scenes, while shooting pictures or recording audio & video footages.
What makes use of drones even more attractive is that such video footages that can be viewed in real time by police officers, firefighters, or emergency responders, without putting themselves at risk, and providing them with the ability to define the best response strategy.
Among various UAV emergency response application, drones might be used for surveillance missions, detecting and documenting theft, identifying suspects, tailing a person of interest in a criminal case, scanning objects, survey a car-crashing scene, fly back and forth in a grid pattern to monitor an area of criminal interest and recording audio & video footages.
ACES AIR has already completed several projects with local police stations, finalized to the supply of specifically-built-for UAVs and to the provision of training programs as to allow police officers to (legally) respond timely and effectively when called upon.